INTRODUCING VIRTUAL TRY-ON, 360 VIEW, AND THE APP
The future is now at l.a.Eyeworks! We're excited to announce these all-new digital features.
Glasses can be an important accessory when it comes to expressing our inner light. Color and shape can help us connect with those of us who see us, and get it. But trying on glasses can be a vulnerable experience, sometimes best served without the influence of outside opinions. We wanted to grant you the comfort of having those try-on moments from your own home. Shapes, styles, and colors that you may not pick up in a store are now accessible to your curiosity.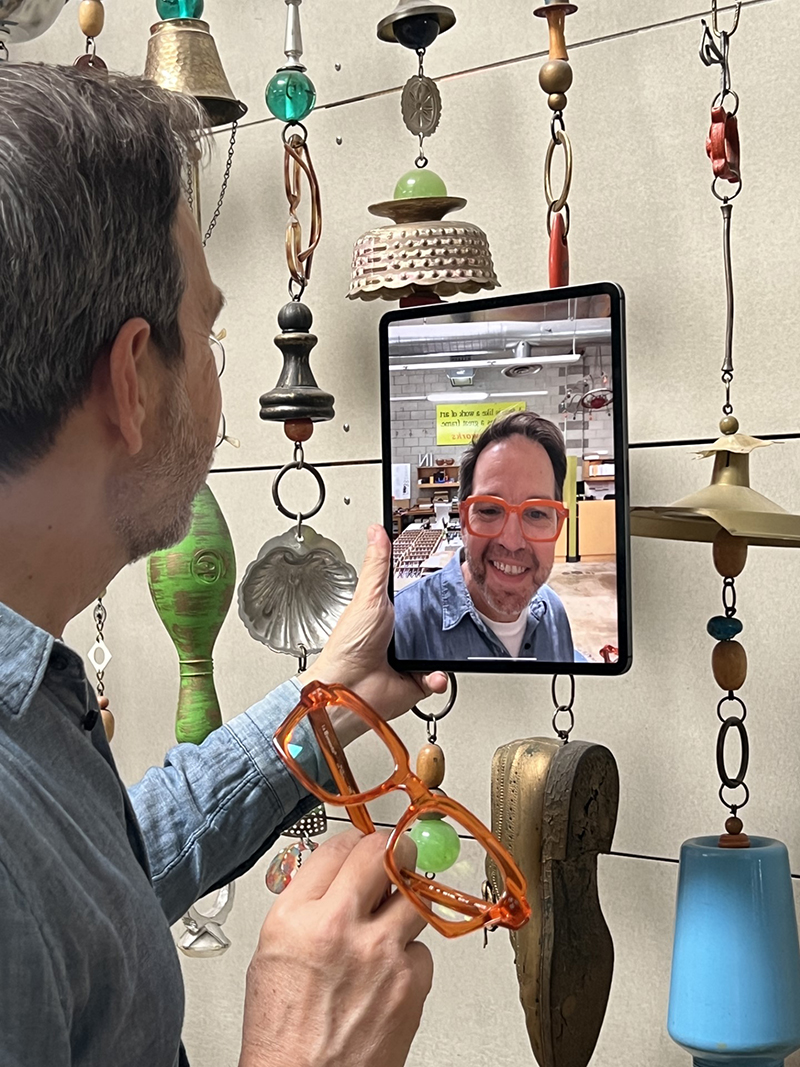 Virtual try-on will grant you the capability to try on frames virtually via face recognition. This feature is compatible with certain browsers using any iPhone 10 or newer, or iPad Pro with Face ID. To access this feature, visit our collections page, click on your favorite frame, find your favorite color, then scroll to the third view and click "View in AR". Or just visit our APP!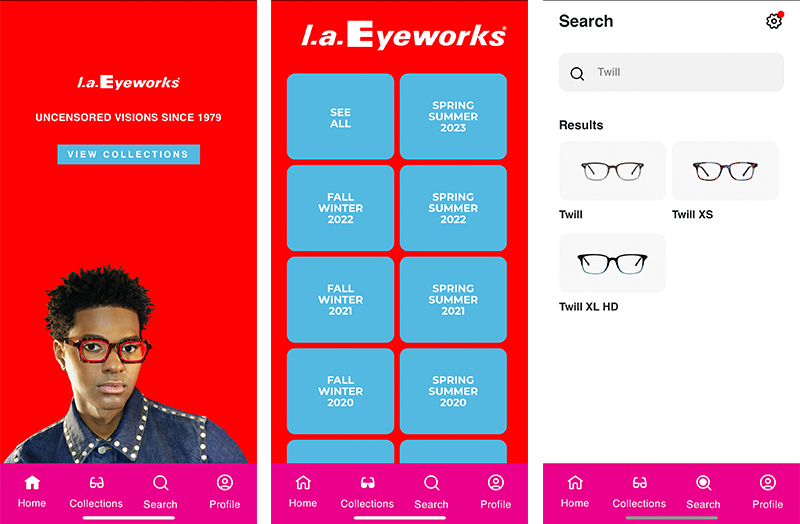 Yes, the l.a.Eyeworks app has arrived! Access our collections with ease from your phone or tablet. The free app also includes full access to the new virtual try-on feature. To access the app, click here on your phone or tablet, click on the share/send icon at the bottom or top of your screen, and then click on "Add to Home Screen". Now the app should appear on your device with the rest of your apps!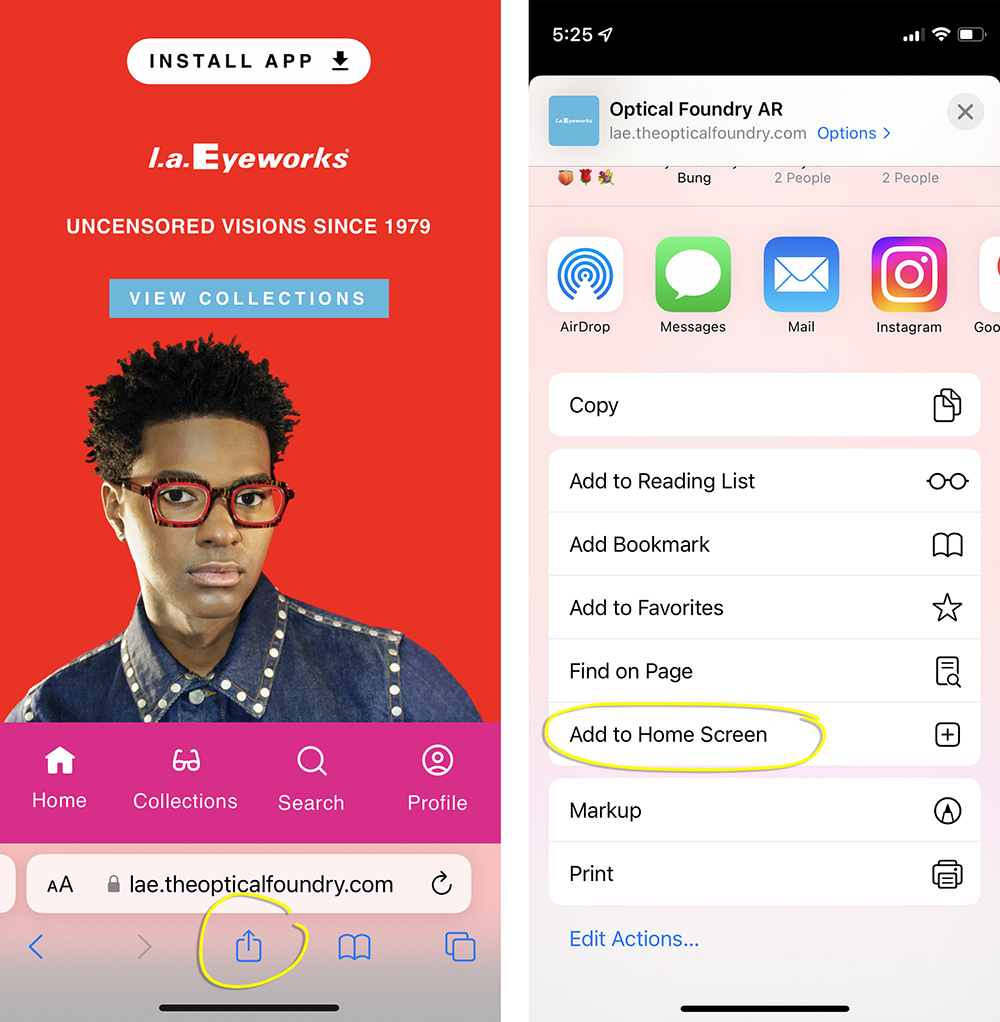 360-view will show you every angle, every detail, and every possibility of your new favorite frame. See a 3D-replicated version of your favorites frames, and know that Gai Gherardi herself has worked countless hours ensuring that the details of these views are as accurate as possible to the actual physical frame. This is the perfect marriage of human touch and technology.
Together, these all-new features will work together to create a wider world for l.a.Eyeworks and your uncensored visions.